Coaches for the 2019 AZ Transplant Games
Contained here is the list of amazing volunteer coaches you will find on Training Day. You will find that each coach has valuable advice, interesting ideas and insider tips to help the experienced or novice participant. Through their experience, you will receive tools, motivation and reinforcement to achieve success at the Transplant Games of America or World Games.
Swimming
My name is Chris Bagley and I compete for Team Michigan. I am quite new to the transplant games but have an extensive history as a swimmer and swim coach. My first games were in 2019. I look forward to many more National and International games. I was very fortunate in Newcastle, winning 7 medals and setting 3 world records in the process. When I am not focused on my own swimming, I am coaching young athletes to reach their goals in the pool. I have coached swimmers of all ages and had great success at all levels. I received a kidney in 2014 at the University of Michigan in Ann Arbor. Besides transplant sports, I enjoy golfing and cheering for Detroit sports teams. I work as a Pre-Kindergarten teacher at the Academy of the Sacred Heart. There is never a dull moment with the young ones!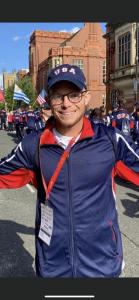 Cycling
My name is Tamaryn Stevens. I have competed for Australia in 6 world transplant games, and in a number of national transplant games. I'm a keen cyclist and was able to win my category at the 2017 transplant games in Spain. I've had two kidney transplants. The first happened when I was thirteen, with my mother as my donor. It lasted just under 15 years before failing. I just managed to get to the 2019 transplant games on that kidney, and even snuck onto the podium! It failed two weeks later, but earlier this year I received a second transplant! I'm currently three months post transplant and am slowly easing back into sport and exercise.
Outside of the games I race locally with my cycling club, and am a club administrator. My favourite thing about riding and racing bikes are the people I meet and the places I see!
Swimming
My name is Jillian Best, I was born in London, Ontario where I live with my husband Zach our 2 pugs, Frank and Beans. My experience with the Transplant games has been very rewarding for me. Some of my participation has been Canadian Games in Vancouver, British Columbia 2018, World Transplant Games Malaga, Spain 2017, World Transplant Games Newcastle England, 2019. I was excited to win a total of 13 medals – 8 World Games medals and 5 Canadian Games medals. The liver transplant I received almost 4.5 years ago. The transplant was done in London at Western University Hospital. I am a busy and creative hairstylist running my business out of my home. When I am not swimming or working, I enjoy traveling, reading, being outdoors, and spending time with friends and family. Currently I am training for a 52km solo swim across Lake Ontario next summer. This will raise awareness for organ donation, and I want to donate the money to the transplant unit at pital where I received my liver transplant.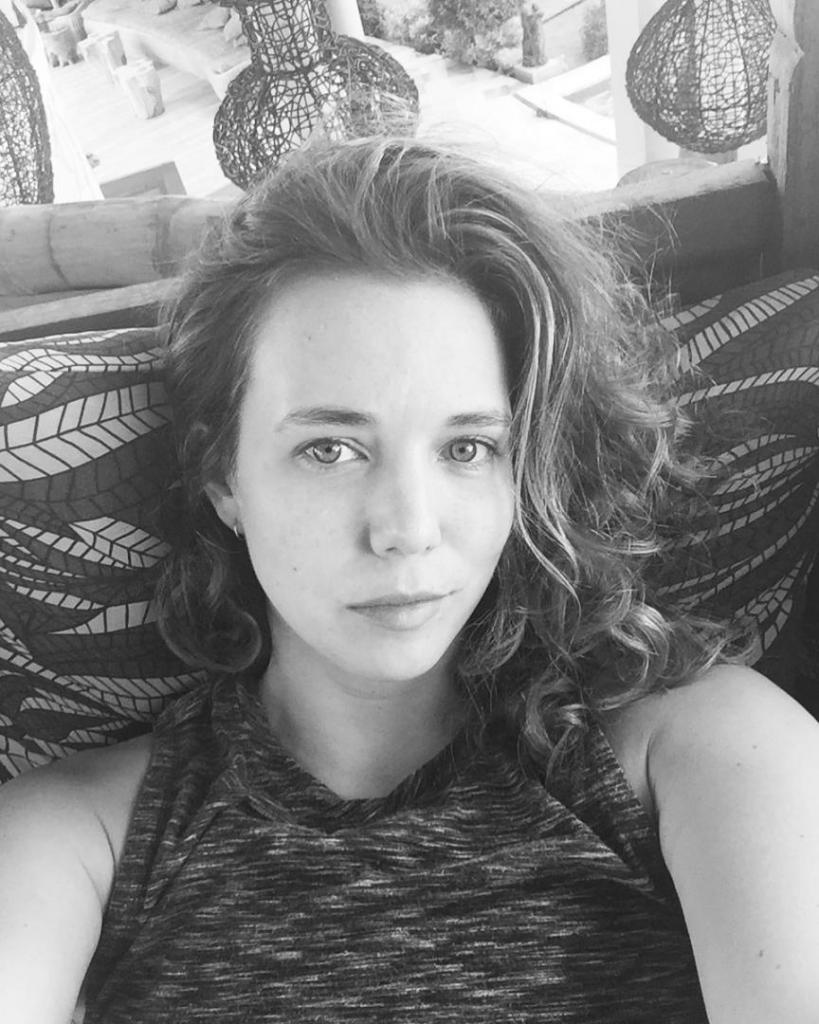 Track and Field, Bowling, Basketball and Volleyball
My name is Ben Dao and I compete for Team NorCal. I have competed in 2 US Transplant Games in both Cleveland 2016 and Salt Lake City 2018. I also attended 2 World Transplant Games in Spain 2017 and England 2019. I've been very fortunate to win over 20 US medals in Track & Field, Bowling, Pickleball and 2 World medals in Basketball and Bowling. I received my kidney from a deceased donor on September 24, 2014 at the UC Davis Medical Center in Northern California. I live in Sacramento and work at UC Davis as the Rec Sports Coordinator. I am the eldest of 4 siblings and an uncle to my niece and nephew. In my spare time I enjoy watching and playing sports and attending shows and music festivals. I'm proud to be a 49ers season ticket holder since 2014.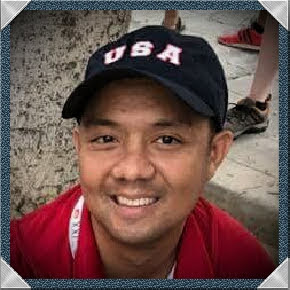 Cycling
Hello, my name is Nate Dunn and I've been honored to compete as a cyclist in two US games and two World Transplant games. I received a live donor liver transplant in 2013 from a former student of mine. This gift has allowed me to continue a vibrant life with my wife of 15 years and our two young children. In my free time I love to camp and backpack together with my family. When I'm on my own I love to ride my bike with friends and jump into local races whenever possible. In my work life I own Data Driven Athlete which focuses and allows me to coach cyclists. I'm looking forward to sharing with the greater transplant community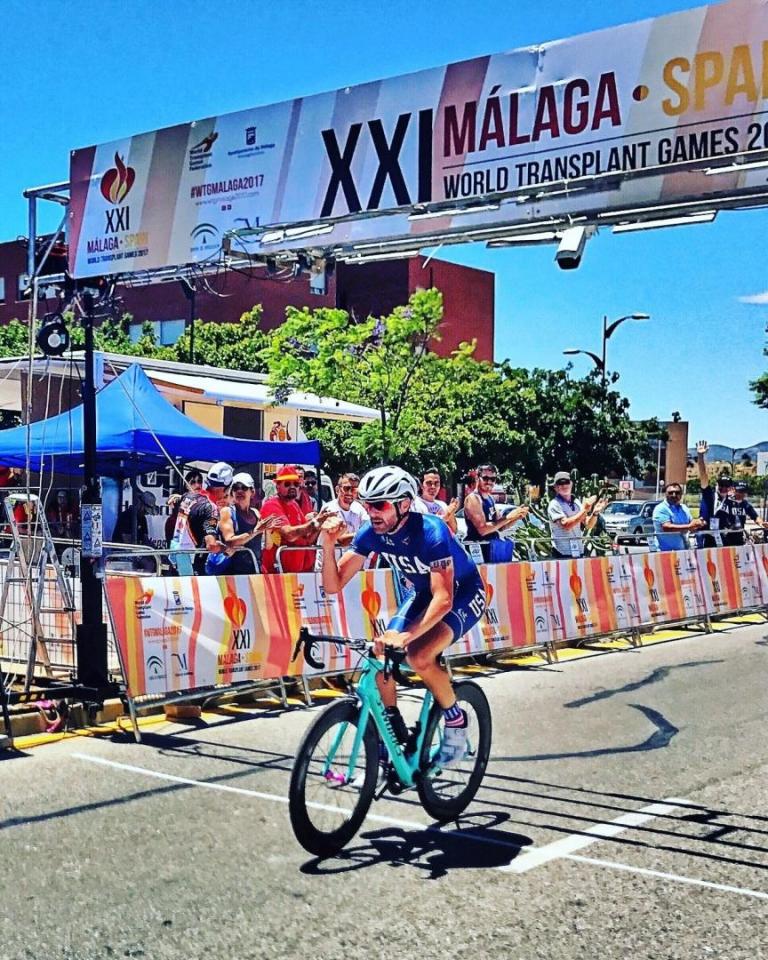 Tennis
My name is Andy Bombeck and I've been a proud member of Transplant Team Arizona since 2006. I've competed in 7 US Transplant Games and have won 19 metals in tennis; singles, doubles and mixed doubles. Also, even 1 metal in Table Tennis. I've also competed in Basketball and Volleyball. On April 11, 2003, my girlfriend, Shari, donated a kidney to me at Johns Hopkins Hospital in Baltimore, one year later, Shari and I were married. In 2006, we adopted a baby boy from Guatemala named Michael. After thirty years of teaching elementary school, I retired in 2007. Today, I enjoy playing guitar, traveling, promoting organ donation, and trying to keep up with our 14 year old son. I've also written two books about traveling on Amazon called, "Traveler's Diarrhea" and "More Traveler's Diarrhea".

Tennis
Jill Bowers- 1998 Transplant from Living Donor, George Bowers and 2012 Transplant from Living Donor, Katie Moorhead
"Lucky me! That is my comment every time I'm asked about my kidney transplants! Even today, I'm overwhelmed by the generosity of my two living donors.
After being diagnosed with end stage renal disease in 1992, I was fortunate to have my best friend George, who also happens to be my husband, donate a kidney to me on June 3, 1998! Within days, we were back to our active life style. We joined Team AZ and participated in our first transplant games at Orlando in 2000. Although I won medals in tennis and biking, the real victory for us was showing appreciation to donors and donor families!
Then came 2012 when my kidney began failing. A former student of mine, Katie Moorhead, stepped forward and offered to donate her kidney to me! On July 25, 2012, I received my second kidney transplant. I'm still overwhelmed that my 'former 8th grade student' (when I was the principal at her school) gave me my second gift of life!
Having participated in nine transplant games, I continue to enjoy the friendly competition in biking, tennis, and now pickleball. Yet, the true gratification comes from those who chose donation in times of crisis! I thank every person who tells me their donation story. They are the real heroes, along with my two angels George and Katie!"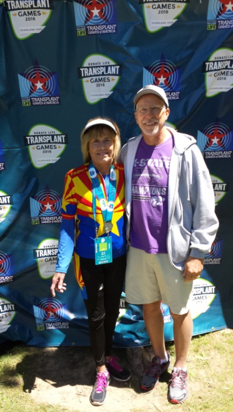 Bandminton
Carol Inman, kidney recipient
After being diagnosed with Chronic Glomerulonephritis in 1973 upon the early birth of my daughter I was fortunate to have the support of family through the early active years of raising our children. Almost ten years later I began hemodialysis and then CAPD (Continuous Ambulatory Peritoneal Dialysis) before my living donor kidney transplant in 1983 at the University of Washington Medical Center. As a 37-year transplant kidney recipient I am most grateful for the healthy and active life I have lived as a result of donation. The TGA (Transplant Games of America) is a powerful forum for the advocacy of organ donation. Donation saves and extends lives and I have been dedicated to helping transplant groups over the years, i.e., serving on NKF Utah board, speaker's bureau, and more recently two terms on the TGA Athletes Advisory Council and a member of the Quarter Century Club. The Quarter Century Club is comprised of organ recipients of at least 25 years and we march in as a group at the Opening Ceremonies. The last three TGA games my oldest granddaughter, Abbi, accompanied me. These games are such a great forum for public donor awareness and a fun opportunity to meet with others who have been through the same experiences. It is inspiring to gather with fellow athletes on the same journey and we are all most happy to support the cause and each other. Over the years I worked with the National Kidney Foundation in southern California and Utah as an advocate for organ donation. I've participated in their transplant games, both domestic and world games, starting with the 1992 U.S. Games in Los Angeles. I participated in Track & Field but enjoy badminton, tennis, table tennis and now pickle ball, TGA's recently added sport which is my new love. My volunteer position with TTA (Team Transplant Arizona) is as the Diversity Liaison, speaking to interested groups. We hope to involve those of different social and ethnic backgrounds to participate with our team at the TGA, also a great place to start in gathering resources available to those newly diagnosed or whichever stage you are currently in.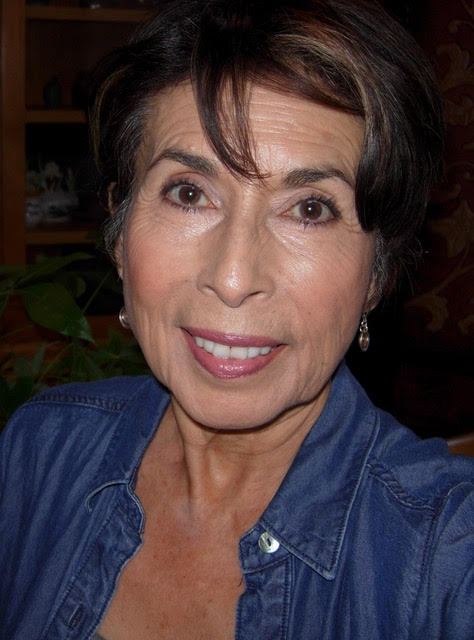 Pickleball
My name is Ben Wilson. I am the co-captain of the the Arizona Transplant Pickleball team. I have competed in the US Transplant Games in tennis from 2010 through the present. Additionally, in 2018 I was a participant in the first Pickleball competition in the US Transplant Games. My partner and I won gold in Pickleball. I received a liver transplant at age 60 at the Mayo Clinic in Phoenix, AZ, in 2009. After receiving the miracle "Gift of Life", I retired from my job with Alcon Laboratories and began to participate with Team Arizona and Team USA. As with most transplant recipients, I feel the need to "pay back" for this life miracle. In that regard, I have served as treasurer and Team Manager of Transplant Team Arizona, a Director of the Transplant Community Alliance. a volunteer for the Donor Network of Arizona, and various committees associated with transplant. When the US Transplant Games for 2020 were postponed, I was crushed. My immediate goals were training for the tennis and pickleball competition in New Jersey. Now I am focused on Team Arizona and a renewed enthusiasm for the US Games which have been postponed until August 2021. In the meantime the the 2020 Arizona Transplant Training Games is available for all who wish to become involved. I hope if you participate, you will find the experience meaningful.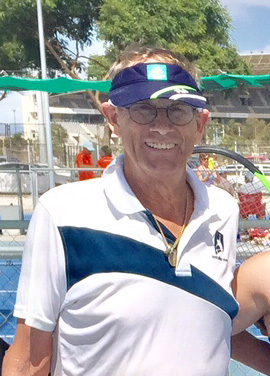 Pickleball
My name is Michele Dabal and I am a 15 year liver transplant recipient. An undetected autoimmune disease, called Still's Disease caused my acute liver failure in 2005. It was quite a surprise to wake up in a hospital and learn of my liver transplant.
I am a proud member of Team Liberty and Team USA and have been competing since 2008. I have been fortunate to regain my health and participate in 5 US Transplant Games and 3 World Games. At the US Games I earned 18 medals from competing in doubles pickleball, singles and doubles tennis, table tennis, cycling, basketball and corn hole. I attended the summer and winter World Games where I earned 10 medals by competing in singles and doubles tennis, ball toss, Slalom, Super G and Giant Slalom skiing. Post transplant I struggled to walk, so I never thought I would be able to ever compete or ski again. The Transplant Games continue to motivate me to honor my donor, train to get stronger, and assist the members of the transplant and donation community in any way I can.
I am an Independent Consultant supporting various charities that provide mobility, education, food and shelter for children. I am also a part-time pickleball coach and alpine ski instructor.
I love people, animals, cooking, sports and traveling. In June I celebrated 34 years of being married to my high school sweetheart, Greg. We have 2 adult children, and live in New Jersey with our two Portuguese Water Dogs.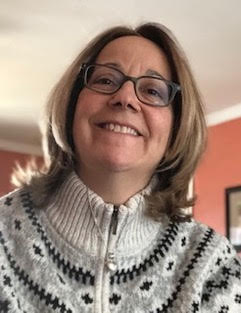 Cornhole
My name is Ramsey Harris. I have been competing in the Transplant Games of America with Team Arizona since 2004, and in corn hole since 2014, where I won a gold in singles play and a silver in doubles play the first year, a silver in doubles the next year, a gold in doubles this last year, and a silver in singles in the 1st. annual 2019 Arizona regional games. I have not coached before, but I think we can get through it, and have fun. I had a kidney transplant in 1996. The kidney was given to me by my dad, and lasted 12 years before rejection. I was on dialysis for 12 years, then I finally received a pancreas and kidney transplant on May 13th. 2019, and I am doing great, thank God.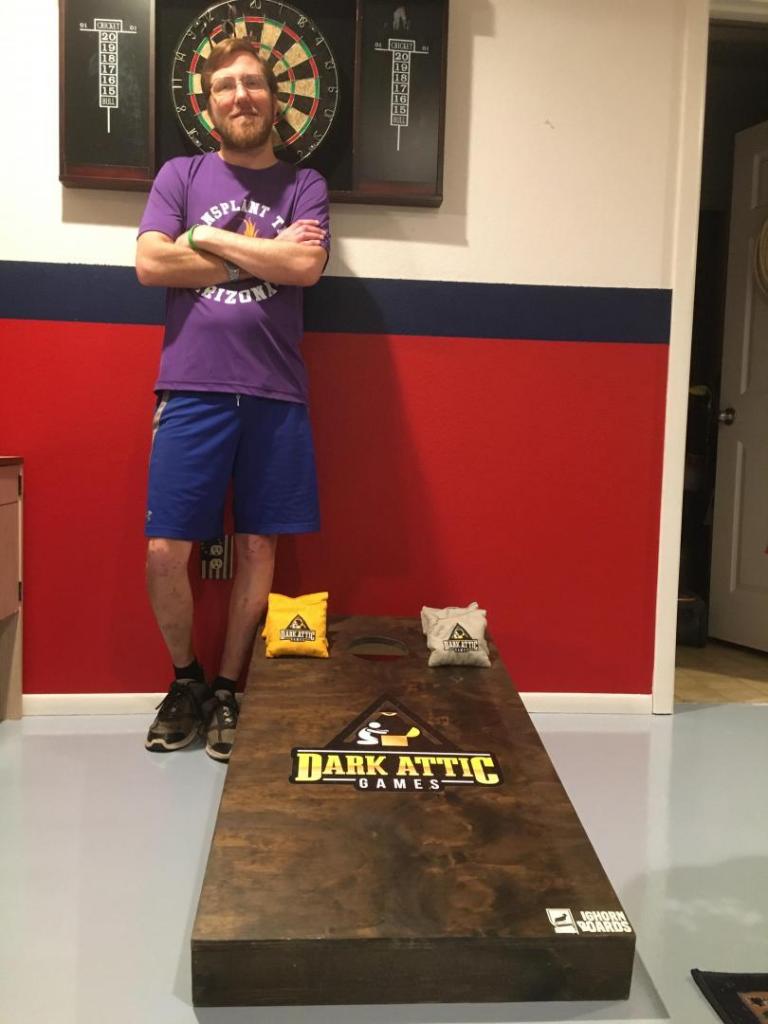 Golf
Rich Morgan. Greetings from Western Pennsylvania! I received my "Gift of Life" in November of 1999. After receiving my kidney transplant, I became an advocate for organ donation joining up with our local OPO to do speaking events.
I have competed at every Transplant Games since then, as a member of Team Alleghenies Transplant. My sport is golf. I have been around the game of golf, whether as a caddie, retail sales and of course playing the game, since I was 14.
I am looking forward to sharing some of my experiences with all of you on December 5th. Till then, Stay Well, Stay Strong, Stay Safe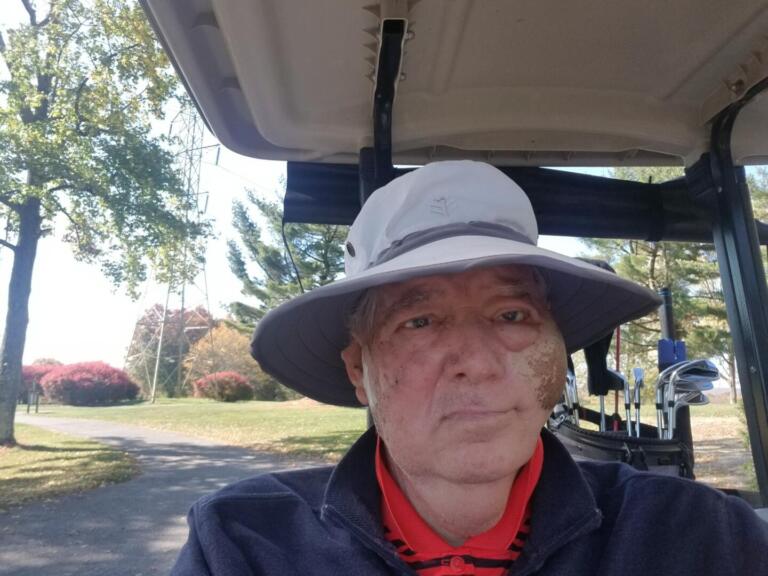 Youth Olympiad
Melissa McQueen is Executive Director of Transplant Families, based in Arizona, who works with parents and caregivers of children being listed for or already have received a lifesaving organ transplant to help guide them to support, education, and assistance to help them through this very difficult time.
Melissa believes that education and support bring hope and healing for families. She is honored to volunteer with the OPTN/UNOS in their Pediatric Committee and their Data Advisory Committee where she helped co-author "What Every Parent Needs to Know". She has also been selected as leadership with Quality Improvement Collaboratives ACTION Learning Network (pediatric cardiac QI based out of Cincinnati Children's Hospital) and Starzl Learning Network (pediatric liver QI based out of University of Pittsburgh Medical Center) to give input and help co-create materials for clinicians and families. She worked on the spearheading committee that helped Donate Life America create National Pediatric Transplant Week (every year on the last week of every April). She is the charter chair of the Heart Center Family Advisory Council and Alumni Family Advisory Council at Phoenix Children's Hospital. She is proud volunteer and editor of the newsletter for Transplant Community Alliance.
Melissa is a trained developer/engineer by trade who has worked at companies such as Honeywell – Aeronautics Division, APS, Wells Fargo, and Phoenix Children's Hospital. Most recently, she helped to develop "My journey with" applications covering patient education from diabetes to transplant for newly diagnosed families. Melissa holds a Bachelor's in Computer Information Systems from DeVry University.
When Melissa is not working, she loves hiking and traveling with her college sweetheart and husband, Brandon, and spending time with their three beautiful children: Alex, Maddie, and Dylan. Dylan received his gift of life (heart) at 8 months old and is now a healthy and happy 12-year-old. Melissa and her family attended their first Transplant Games in 2018 in Salt Lake City.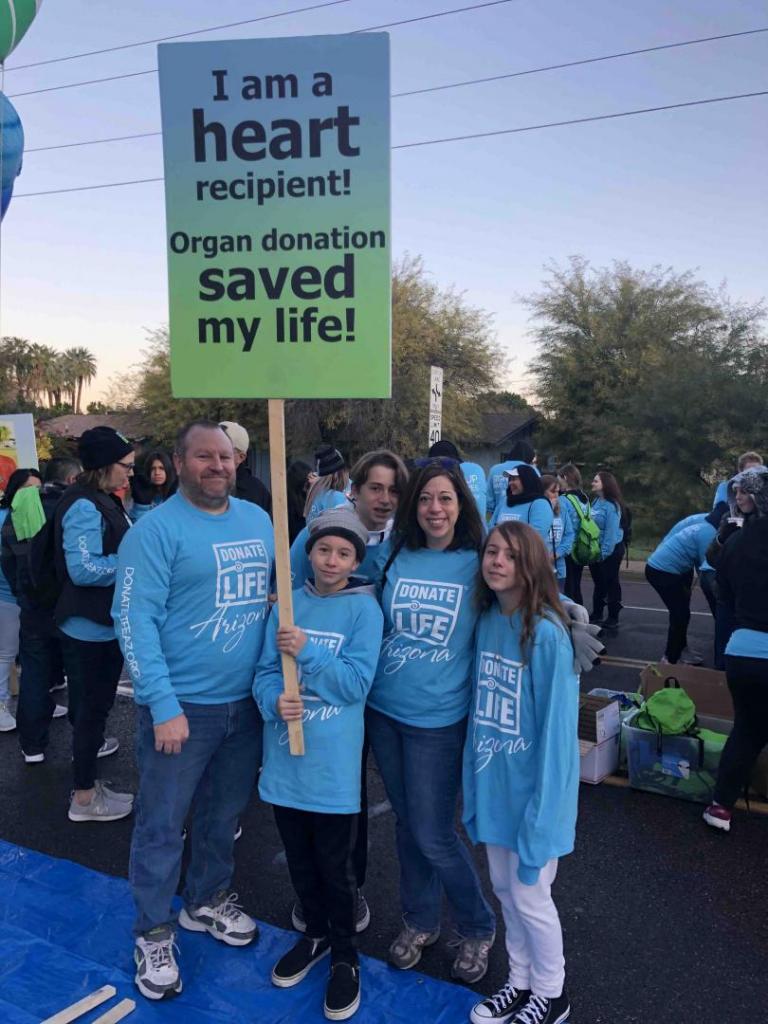 Panel Moderator & Sports Director
Zachary Brooks is a two-time kidney transplant recipient, transplant athlete who has participated in 6 US Transplant Games and 5 World Transplant Games. In 2012, he served among a small group of founders for Team SoCal and he has volunteered with Team Arizona since 2019. Since 2017, he has served as a Trustee for the World Transplant Games. In 2018, he wrote a proposal to host a transplant games training camp which found life in Arizona's 2020 Transplant Games Training Camp. He serves as the Sports Director for the 2020 Arizona Transplant Games in a volunteer capacity.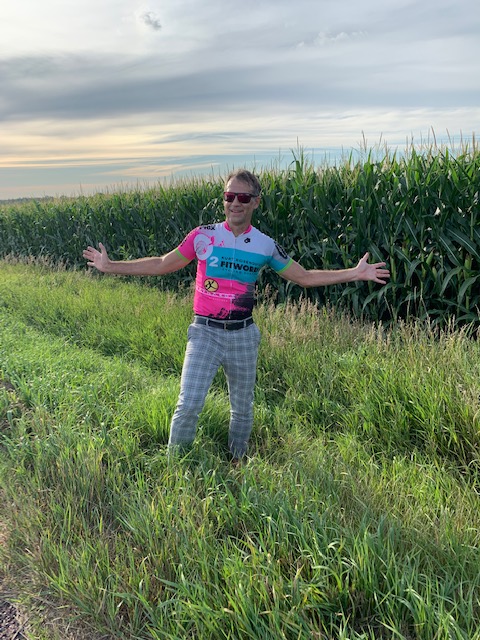 Mari Martinez bio Spanish (cycling)
Hola a todas, soy Mari Martinez, vivo en Andorra, tengo 34 años, soy enfermera de profesión y estoy trasplantada de riñón des de hace 9 años.
Soy una apasionada del deporte en general, siempre lo he practicado, pero en concreto soy una amante del ciclismo de carretera. En el 2019 fuí a mis primeros mundiales de trasplantados y tuve la suerte de conseguir dos platas para mi país. Fue una experiencia inolvidable, ser la primera Andorrana en participar en estos Mundiales.
Además, soy secretaria y cofundadora de ATIDA, asociación de trasplantados y donantes de Andorra. Me motiva profundamente promover la actividad física en trasplantados y difundir la donación de órganos por todo el mundo.
Un abrazo.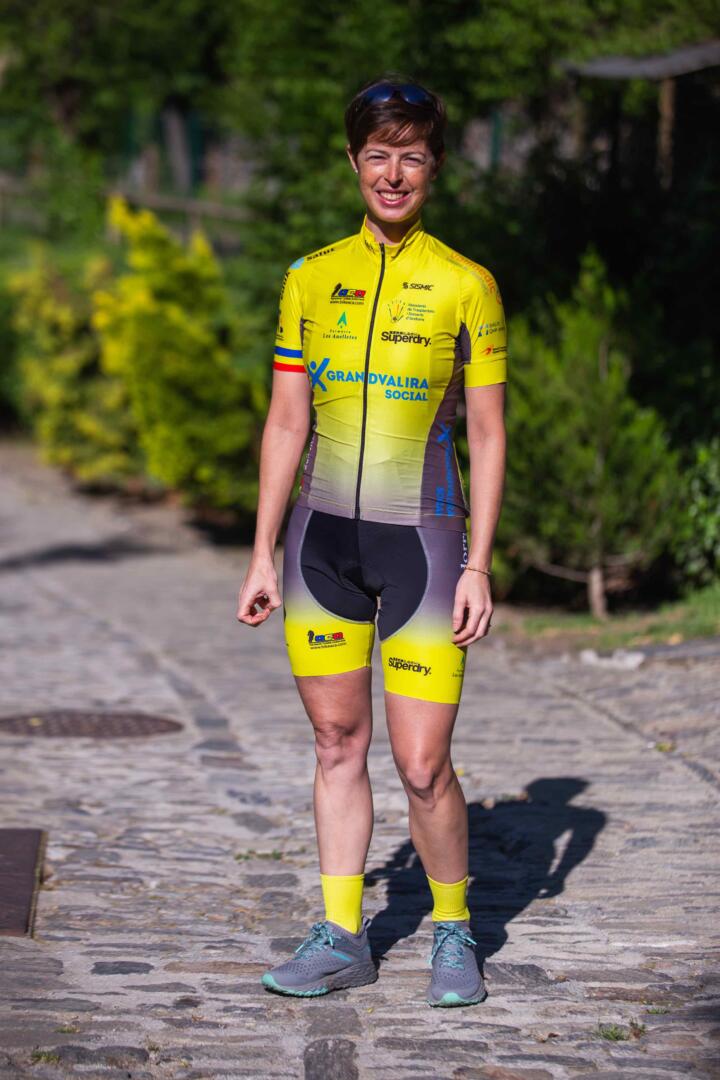 Track & Field
Becky Pomerleau, Heart Recipient December 18, 2014 While a member of Team NorCal, my husband, 3 dachshunds and I are riding out the pandemic in sunny Scottsdale, AZ. Previously I competed in the US Games in Salt Lake City and in the World Games in Newcastle, UK. I compete in Track & Field, Basketball, Volleyball and Pickleball. As a former collegiate Cross Country and Track athlete for the University of Missouri (Go Tigers!), these games enable me to be a competitive athlete again! I was blessed to win gold in all my Track & Field events in the US games, and scored a gold and two bronze in my first World Games. The course of my life was forever altered in November 2014 when on a ski trip to Colorado celebrating our fifth wedding anniversary I unexpectedly suffered a series of heart attacks caused by Spontaneous Coronary Artery Dissection (SCAD) leading to a heart transplant just weeks later. I have since found my calling advocating for freedom of religion and belief, women's heart health and organ donation. In my professional life, I serve as Director of Finance Risk Management at PayPal where I co-lead PayPal's interfaith employee resource group, Believe. I also love the outdoors, including hiking, running, skiing, and biking. In honor of my heart donor, I have no intention of slowing down!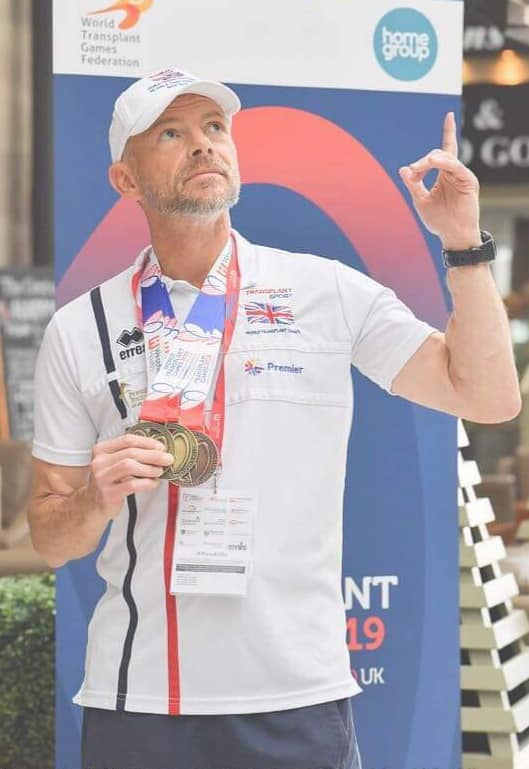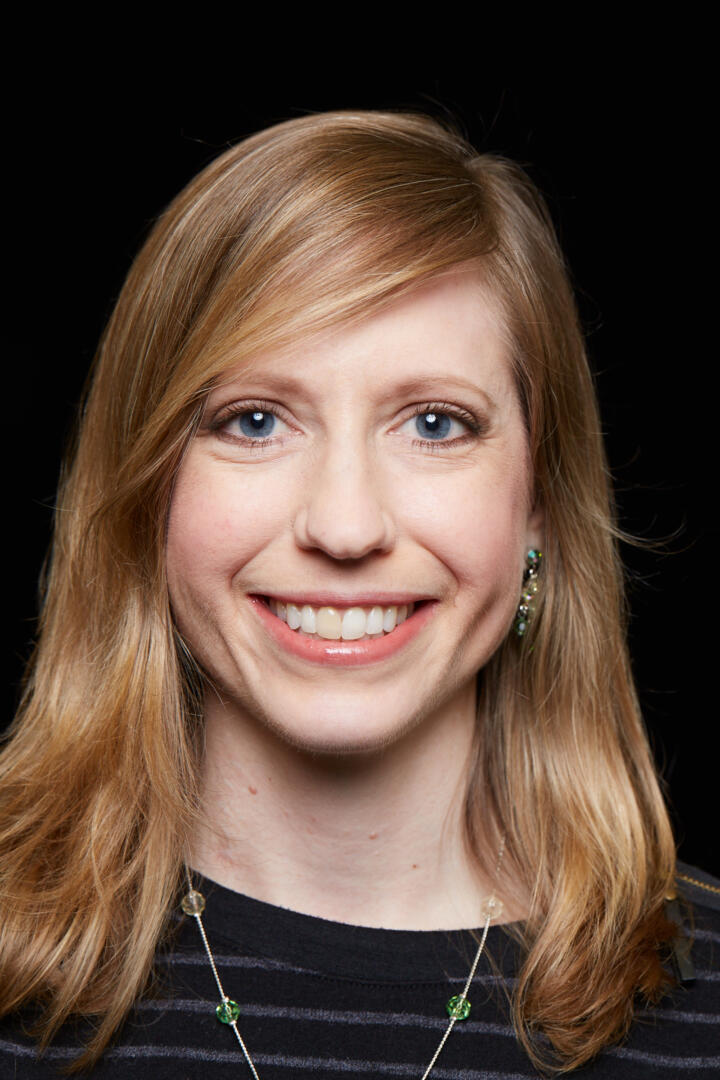 Bowling & Youth Olympiad
I am Simon Elmore from a Belper in England and I compete for Nottingham Transplant Team and GB. My Kidney Transplant was on 22 Jan 2015 and because of that incredible gift from my Donor John, that I had the privilege to meet his wife Carol and daughter Vicky just over 1 year later to present them with my 1st Gold Medal from the WTG in Argentina Summer 2015 and say THANK YOU . I have tried many sports and achieved 19 British, 4 European & 6 World (5 Gold) Transplant Games Medals in that time.
My passion is Sports and love FOOTBALL (OK Soccer). My role… Kids & Teens Coordinator for Transplant Sport, helping Transplanted U18s get Active and have Fun throughout the year Safely. I Love Life
Panelist
My name is Holly Miyagawa and I live in Hermosa Beach, CA. I've competed for Team So Cal since 2005. I received a kidney from my cousin Darlene on March 6, 2000 – over 20 years ago! I've competed in 6 US transplant games and 5 World transplant games. In 2010 I was awarded the Female Athlete of the games. It was quite the surprise as I tore my Achilles Tendon at the track earlier that day. Luckily, I recovered completely. On January 1, 2018 I was honored by my transplant center (Cedars-Sinai Medical Center) to be a walker along the Donate Life Float in the New Years' Day parade. A memory I will always cherish. I have been lucky enough to win medals in the various sports I enjoy playing – including racquetball, track and field, pickleball and volleyball. I am currently the Director of Lease Administration for Skechers, U.S.A., Inc. in Manhattan Beach, CA and have been employed there for almost 15 years. I have too many hobbies to list here but just know that if it's outdoors or on the beach, I love it!