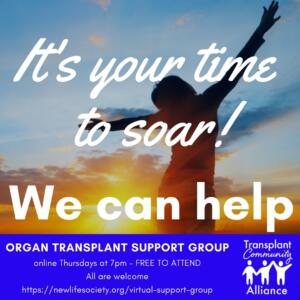 TCA Support Group
Due to restrictions and restaurant closures, we have moved all of our support group meetings online with Zoom using your computer, phone or tablet. We meet Thursdays at 7pm and share stories, talk about issues and have conversations about transplant life, good, bad or ugly!
Each meeting is facilitated by a Licensed Transplant Social Worker.
Please call 602-277-2661 or email info@TransplantAZ.org to register and receive the Zoom meeting code.