Tax-Deductible Donations
You can deduct up to $400 per individual and $800 per couple to take advantage of the Arizona state tax credit until 4/15.  If you would like to send a check or money order in honor of a loved one or on your behalf, please mail it to:
Transplant Community Alliance
P.O. Box 36122
Phoenix, AZ 85067
Please be sure to include your name, contact number, and the name of the person on whose behalf you are making a contribution.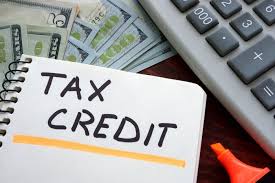 Charitable Tax Credit
Your financial contribution helps us to continue to offer support services to transplant recipients, their families, and caregiver. We are a non-profit, charitable organization and your donation is tax deductible.
Our Tax Identification Number is 86-0618929 and our AZ QCO code is 21994.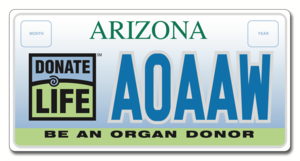 Purchasing a Donate Life License Plate only costs $25! A portion ($17) goes directly to Transplant Community Alliance to fund the services we offer. To purchase your license plate today visit ServiceArizona.com, visit your local Motor Vehicle Department or 3rd Party MVD location!

Free Fundraising by using iGive
Shop at your favorite stores and the company you purchase from will make the donation to Transplant Community Alliance for you. Download the iGive Button and link it to New Life Society by going to: www.iGive.com and selecting "New Life Society"
Follow on-line instructions
Shop, shop and shop! (a penny is raised every time an internet search is used)
Thank you to all of the supporters who have generously contributed!
We appreciate you!