Tax-Deductible Donations
You can deduct up to $400 per individual and $800 per couple to take advantage of the Arizona state tax credit until 4/15.  If you would like to send a check or money order in honor of a loved one or on your behalf, please mail it to:
Transplant Community Alliance
P.O. Box 36122
Phoenix, AZ 85067
Please be sure to include your name, contact number, and the name of the person on whose behalf you are making a contribution.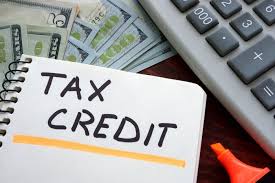 Charitable Tax Credit
Your financial contribution helps us to continue to offer support services to transplant recipients, their families, and caregiver.  We are a non-profit, charitable organization and your donation is tax deductible.
Our Tax Identification Number is 86-0618929 and our AZ QCO code is 21994.
Click HERE to learn more.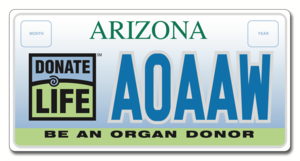 Purchasing a Donate Life License Plate only costs $25! A portion ($17) goes directly to Transplant Community Alliance to fund the services we offer. To purchase your license plate today visit ServiceArizona.com, visit your local Motor Vehicle Department or 3rd Party MVD location!
In-Kind Donations
Please help us with needed technology: Desktop computer with monitor for use by volunteers in the office; an iPad with wifi for credit card purchases at events; a chromebook for volunteers in the field to sign up organ donors and help
Office supplies:  
Copy paper (8 ½ x 11, 18 lb) and #10 window envelopes
Plastic display stands for 8.5 x 11 paper (Transplant newsletter)

Printing:
professional printing services for our annual report and brochures, table presentation signs and backdrops, and banners;
T-shirts, long-and-short sleeved in medium and large sizes for Team Transplant Arizona, U.S. Games 2021 (for participant transplant recipients) and Transplant Community Alliance (for TCA volunteer corps)
Please ask your friends or business contacts for their assistance in providing direct assistance to transplant recipients or to help offset needed office supplies and service so that a greater share of the dollars directly benefits our recipients.
Thank you to all of the supporters who have generously contributed!  We appreciate you!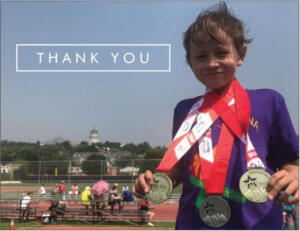 Annual Gifts - January through December 2020
Art Adams
Ronald Adrian
Laura Allen
Alliance of Arizona Nonprofits
Amazon Smile
Cynthia & Kurt Andersen
James Andrade
Sue & Gary Andres
Arizona Women's Board
Sarah & John Arthur
Catherine Baldwin
Bank of America
Banner University Medical Center
Dan Baran
Robert Barnhouse
Nadine Basha
Bashas
Betsey Bayless
Jon Beatty
John & Vicki Beaver
Richard Howard Beeman
Debbie & Brent Berge
Nancy Berge
Amerisource Bergen Corp
Sharon Bergland
Joan Bergstrom
Ryan Blay
Andrew Bombeck
Mary Bonrud
Jeff & Jennifer Bowden
George Bowers
Jill Bowers
Gary Bowman
Janna Boyd
James & Sue Ann Brandl
Brian Brener
Jim Brien
Elizabeth & Harry Brittain
Melanie Brown
Nora Burke
Robert & Roberta Burns
Dawn Buxton
Matthew Castle
Pamela Cherry
Dana Close
Jackelyn Contaldo
James Cooper
Jody Cowen
Eula Curtiss
Jennifer D'Oliveira
Mary Jean Delate Vincent
Marco DeSimone
Dignity Health
Charles & Heidi Ditsch
Diana Donaldson
Donor Network of Arizona
Abe Dresler
Annette Dunlap
Nancy Edwards
David Eichelman
Michael Etchie
Facebook
Farm Bureau Insurance
Maxine Frutkin
David Galbenski
Jaime Gavin
Kim Gavin
Robert Glazner
Andrew Greenwood
Jennifer Grindler
Phyllis Guler
Peter Hall
Chuck Haneberg
Mark Harris
Mark Harrison
Julia Harry
Kimberly Hart
Ryan Hart
Jean Hartung-Newquist
Hurley Hatch
Catherine Hawxby
Pamela & Thomas Holt
Pati Hughes-Fudge
Eruc Iamora
Give in Lieu Foundation
Carol Inman
Bret Isbell
Jaqueline Jarquin
Daisy Johnson
Diane Kasper
Colleen Katz
Aaron Kelly
Michael King
Monica King
Teresa Kinsey
Paul Knapp
Kathy Knudson
John Kressaty
Kroger
Brandi Krushelniski
Kay Lacis
Joseph Laney
Mark Larson
Marcia & Warner Lee
Randy Lee Monsegur
Martin Lehmann
Sue & James Leonard
Cynthia Levato
Mark Lewis
Ferri Light Candles
Deb Lofgreen
Kai Lofgreen
Kenzi Lopes-Pimental
Barbara Loya
Arlene Lurie
Judy Maltz
James Manning
Irene Marra
Russell Martin
Eugene Martinez
Michael McAvoy
Marjane & McDougall
Edward McKenzie
Stephen McNamee
Tom Mear
Kathryn Meloche
Miscellaneous
Caitlin Moore
Kaylie Morgan
Christos Muller
Patty Newell
Jessica Noble
Kristen Olander
Julianne Orren
Elizabeth Oxford
Ed Ozier
Linda Ozier
Sara Pace-Jones
Daniel Patterson
Jinx Patterson
Donald & Nancy Paulus
Lindsay Pederson
Lindsey Peerenboom
Jennifer Peterson
Phoenix Children's Hospital
Arthur Piccinati
Lawrence Pike
Charles Prince
ProAuto Motorsports
Teresa Quale
Cathryn Regan
Carolyn Richel
Alcurtis Robinson
Dwight Rogers
Fred & Marilyn Rosenfeld
Susan Ruscetti
Pat Sauerman
Peggy Schwartz
Scottsdale Leadership
Steven & Pamela Seiler
Zoe Severyn
Gail Shillito
Alan Shipley
Raul Siqueiros
Lynn Stackrow
Vivian Stahlhut
Dorothy (Dotty) Stevenson
Allison Stokes
Laura Stover
Evelyn Strope
Evie - Duplicate Strope
Cynthia Summers
Tice Supplee
Stephen Suto
Ann Swayne-Viarengo
Leon Thomas
Sharon Thomas
The Thunderbirds
Barbara Todge
Mary Diane Tovar
Nicole Valenzuela
Chad VanDenBerg
Carol Vanker
Leslie Voigts
Regina Walker
George Wallach
Cassandra Welsh
Gregory Welsh
Terry Welsh
Jane White
Linda White
Daniel Whiterell
Margaret Willson
Ben Wilson
Tracy Wingo
Doreen Wise
KC & Pam Woods
Russell Zane