Latest Updates on COVID-19
The John's Hopkin's Vaccine Study Update
3/24/2021
An update-interview ( https://www.youtube.com/watch?v=xbg57iULggM ) with a transplant surgeon at Johns Hopkins confirms the seriousness of their findings. Over 50,000 transplant patients have emailed Johns Hopkins with questions following this report. Over 500,000 transplant patients plus 11,000,000 patients immunosuppressed for other health conditions are mostly uninformed that their vaccination is not protecting them (or as a consequence their family and friends). Anecdotal cases are now being reported of transplant patients who were vaccinated, returned to "normal" activities believing they are protected, and are now hospitalized with covid.
Please continue to wear a mask and wash your hands all the times; even though you received both shots, you might not have the antibodies you need.
3/15/2021
The Johns Hopkins vaccine study in solid organ transplant recipients has some important information that every family needs to know. Only 37% recipients in the survey showed an antibody response after the first dose. Read the article here: https://jamanetwork.com/journals/jama/fullarticle/2777685
2/17/2021
Article on why the COVID vaccine might not be as effective in transplant patients
https://www.uchicagomedicine.org/forefront/coronavirus-disease-covid-19/immunocompromised-patients-covid-19-vaccines?utm_campaign=forefrontsocial&utm_medium=organic&utm_source=linkedin&fbclid=IwAR3S3KZjGS-6W6sahTrL_X1Q2BPNPrHgctRFAwRp58G_2fHl5hYA320tXdA

AZ Law Help – Free or reduced fee legal help might be available for those that qualify. Click below or call 866-637-5341 to check eligibility.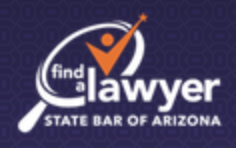 Find a Lawyer – Post through the legal service link at the State Bar to see if a lawyer in the area will provide a free consult

State Bar of Arizona – Legal Help and Education – The State bar lists "Contact Clearinghouse Center" as an organization that can direct people to free or reduced services. Their number is 866-637-5341.