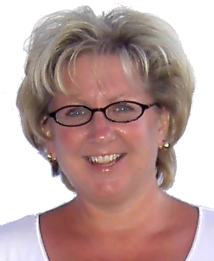 Tila Achuff
Program Director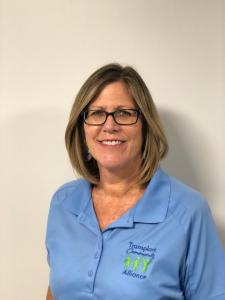 Catherine Hawxby
Membership & Mentorship Coordinator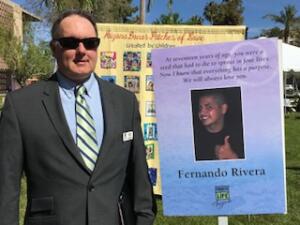 Gregory Welsh, a 50 year old father of one daughter, has experienced the lifesaving benefits of donation first hand. After a fatal car accident in 1996, Gregory made the decision to donate his wife's eyes, tissues and organs. Fifteen years later his generosity came full circle when on May 18, 2011, four months after suffering a heart attack that made him reliant on an artificial heart, Gregory received a heart transplant. He has since become an advocate and voice for donation. He is currently employed by Gervasio, & Assoc., Inc, an engineering consulting firm. Past experiences include business ownership and technological expertise in the computer field. Besides working full time, organ donation awareness has become a full time passion. Gregory brings personal experiences and dedication to the mission of the New Life Board.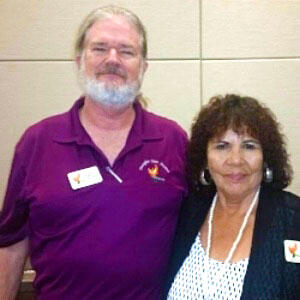 Dan was born in Tucson, Arizona. His family believed in organ donation and Dan registered as an organ donor while a teenager with the approval of his parents. Little did Dan know that organ donation would directly affect his life in the future. In 2001 Dan's partner Anna became very sick. Changing doctors in search of answers, it was determined that Anna had liver failure caused by Hepatitis C. In November 2002 she received a liver transplant at Mayo Phoenix. After recovering from her surgery with Dan at her side, Anna and Dan became involved in the transplant community with the idea of helping others. They volunteered time and effort with the Donor Network, the Liver Foundation, the Kidney Foundation, and Transplant Team Arizona. Anna participated in the Transplant Games of America. and eventually, she and Dan immersed themselves in the Transplant Team program.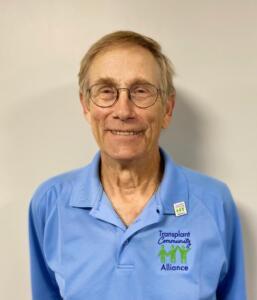 Born in 1948 in Nashville, Tennessee,  Ben graduated high school in Richmond, Virginia, where he set the Virginia state high school record in the mile of 4:14.2.  While Ben earned his bachelor's degree from the Massachusetts Institute of Technology in 1971, he also merited national recognition as small college All-American in track and cross country.  Ben's engineering education led to a successful thirteen-year career in the defense industry as a Computer Aided Manufacturing engineer.  Back surgery and the need for a liver transplant forced Ben to retire as Senior Director of Engineering at Alcon's Huntington, West Virginia plan. Ben received the gift of a liver transplant in 2008 and now lives in Phoenix with his wife of forty years Robinn Miller Wilson.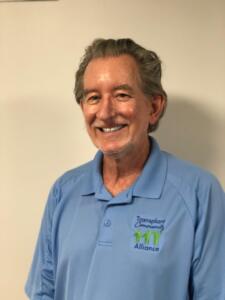 My life dramatically changed on April 11, 2003, when I woke up in the recovery room at John Hopkins following my transplant. I instantly felt I had regained all the energy that had been gradually declining over the years, prior to my transplant. Like many recipients, I realized then more than ever, just how precious each and every day is and try hard to take advantage of that. I retired from teaching and spend a lot of time playing tennis, writing and promoting organ donation. I am a volunteer with the National Kidney Foundation of Arizona, Donor Network of Arizona, Transplant Team Arizona and Transplant Community Alliance.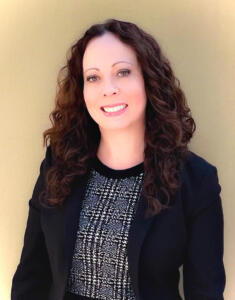 Suzanne Reed is a native Phoenician who earned her Bachelor of Arts at Boston College and her Juris Doctorate at the University of Arizona. Since 2007, Suzanne has been an attorney in the government sector as a prosecutor, an administrative law judge, and, currently, as a court staff attorney. As an alumna of the Jesuit Volunteer Corps and Valley Leadership Accelerate, Suzanne has been involved in the community for several years. She looks forward to using her skills and talents as a board member for the Transplant Community Alliance. In her free time, Suzanne enjoys hiking, running, traveling, and spending time with her husband and two kids. Suzanne's joined the TCA Board of Directors for 2021-2022.