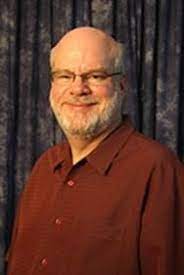 We want to introduce our readers to a new type of highlight we will occasionally be showcasing. We are proud to present our first expert on "An Expert's Perspective," Banner Transplant Social Worker, Charlie Thomas. If you are part of the transplant world in Arizona and sometimes even further, there is a good chance you have heard of Mr. Thomas. He is a well-respected and cherished social worker that has won countless awards. He has been invited to speak to world-renowned groups such as the National Kidney Foundation and National Academies of Science, Engineering, and Medicine (NASEM). He has also been a reviewer for organizations such as CMS and OPTN/UNOS. Mr. Thomas is well respected not only by his colleagues but also by his patients. In 2000 the Phoenix Business Journal profiled Charlie as one of the "People Making a Difference." The interview states that advocating for expanding the State Medicaid program to cover heart, heart-lung, lung, liver, and bone marrow transplants for the working poor was his most significant accomplishment. He has been helping transplant patients as long as there have been transplant patients in the state of Arizona.
When interviewing Mr. Thomas for his perspective, he stated, "It is completely understandable to be both anxious and fearful after receiving challenging medical news. Liver disease is no exception. A person beginning such a journey should first assess how much assistance might be required. Do I need professional intervention or peer support? Both resources are readily available upon request. Next, to gather information, be around others that are going through what you are experiencing and be around those that have been through the process, one should attend one of the in-person support groups. There you will find advice, guidance, and emotional support in a non-threatening environment. Lastly, Transplant Community Alliance can facilitate providing a mentor tailored to your circumstance. Trust, faith, and support will allow you to meet this and all challenges."
We at Transplant Community Alliance applaud Charlie Thomas for a career making a difference in the lives of countless transplant recipients and their families.