Last week, I spent the afternoon at Butterfly Wonderland with my daughter and grandson, Cassandra and Carter. If you haven't been there in a while it is definitely worth the trip. They have expanded and added some fantastic exhibits.
Butterfly Wonderland is home to the Friendliest Butterflies. The main attraction is the conservatory, which is a rainforest paradise filled with thousands of butterflies that have traveled (via express post) from all over the world to greet guests each day. You can watch up to 70 species sip nectar from flowers, bask in the Arizona sunshine, and dance the day away. This tropical paradise is also home to dozens of colorful Koi fish, some tiny tropical finches, and two amusing chickens. In the Butterfly Emergence Gallery, you'll feast your eyes on the largest emergence gallery in the country. You'll be inches away from the live chrysalis as they emerge naturally into beautiful butterflies and fly freely in the Conservatory.
While there, slither on into the Rainforest Reptiles   Exhibit which features reptiles and amphibians that hail from exotic locales all around the world! Have you heard of Entomophagy anyone? This is the practice of eating insects. Some of the tasty insect treats include chips made with cricket protein, chocolate-covered ants, coconut brittle mealworms, and scorpion lollipops which are available for purchase – if you dare.
In the Honey Bee Extravaganza, one can observe foraging honeybees all a-buzz with activity as they go about their daily chores. These girls spend their days collecting nectar and pollen from the native desert plants and gardens all around Scottsdale.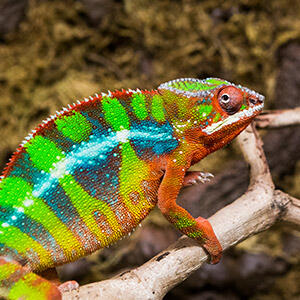 Don't forget the 3D Theater where you'll think the butterflies are jumping off the screen! The film short-film, "Flight of the Butterflies" showcases the life of a butterfly and what makes them so fascinating. The film is also available to be viewed in English, Spanish, or French with closed captioning.
9am- 5pm Daily
480.800.3000
9500 E. Via de Ventura Scottsdale, AZ 85256
info@butterflywonderland.com