Cesar Alvarez joined the board of directors in June 2019. "My Passion comes from my own experience of undergoing a liver transplant, and being a volunteer is my way of paying back my Gift of Life."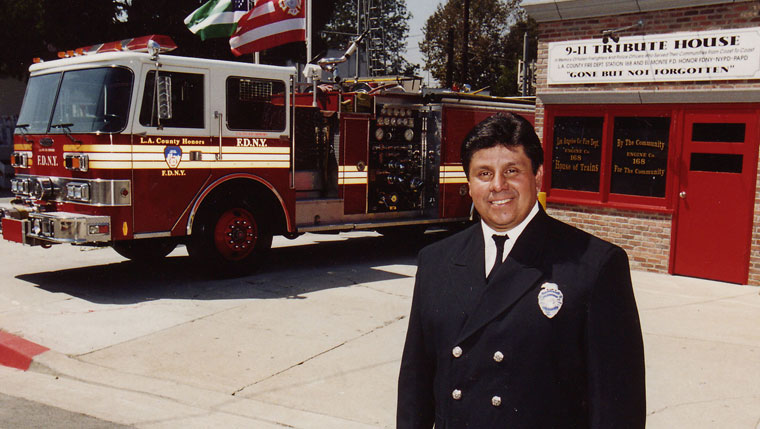 Cesar's passion for volunteering is strong. He has been a speaker for Donor Network of Arizona since 2012. He is a caring person and is always interested in hearing stories from other recipients and donor families.
Cesar was born and raised in Southern California. He graduated with BA Degree from Brooks Institute School of Photography in Santa Barbara, California and degree in Commercial/ Fashion photography/Business. He then graduated with Masters Degree from USC (University of Southern California) School of Cinematics, Film Production and Director of Photography.
In Los Angeles, Cesar worked as a Still Photographer for Silverman Productions. He then became a Los Angeles County Firefighter for 26 years. He retired after an on-duty injury in 2006 resulted in several surgeries, hospitalizations and lots of anti-inflammatory drugs and pain medications. After retiring, Alvarez and his wife moved to Peoria, Ariz. Not long after the move, he started feeling fatigued and weak. A liver specialist in Glendale, Ariz., diagnosed him with NASH (nonalcoholic steatohepatitis) and told him he would need a liver transplant. Cesar received his transplant on Oct. 19, 2010. "I remember waking up in ICU. Once I was able to open my eyes everything in the room seemed brighter and clearer … I was alive, and I knew I had been given a second chance, and it felt so good."
Today, Cesar works as a freelance photographer. His current passions are saving lives with organ donation, Jesus Christ, flying, shooting and die cast collecting.