Our annual DonorDash is right around the corner on Dec. 4th.  This event is our biggest fundraiser for Transplant Community Alliance benefiting transplant patients experiencing financial stress.  There are plenty of ways for you to get involved!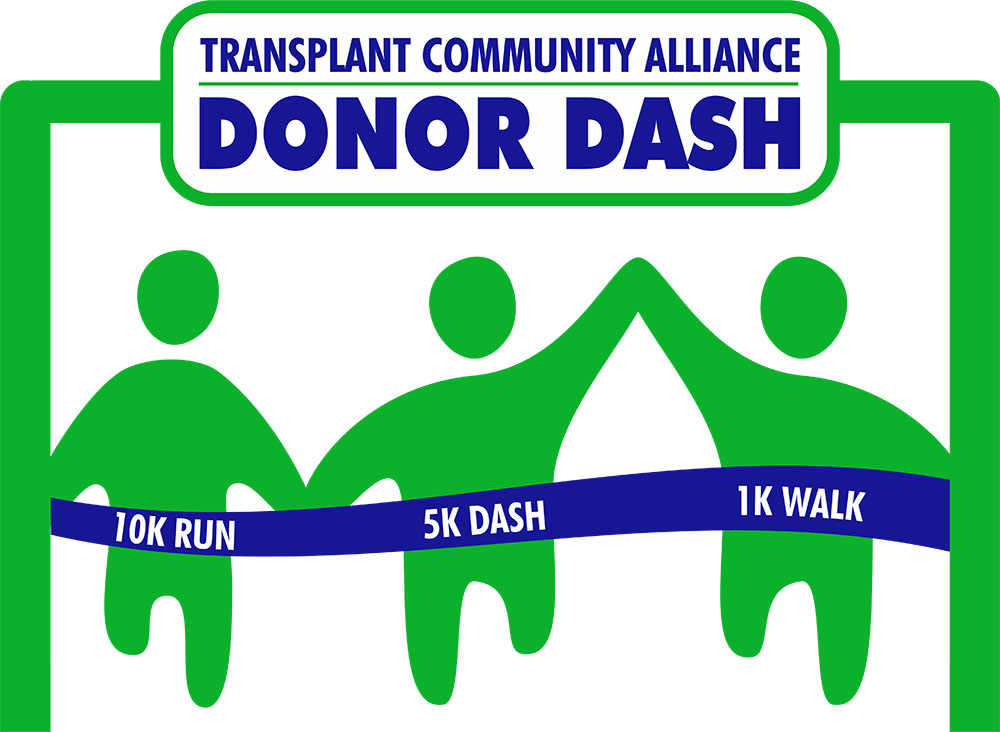 First, sign up to run or walk in the 10k, 5k or 1k at www.TransplantAZ.org/Donor-dash or https://raceroster.com/events/2021/31990/donor-dash-10k-5k-1k-family-fun-run.  Registration fees range from $25 to $45 per person.  You can also sign up to be a virtual runner or walker.  So, get your friends and family involved from out of town.  Did we mention that this year's DonorDash is pet-friendly?  That's right, you can bring your leashed pet to participate in the DoggieDash.  Pets walk/run free with any registered participant. 
Second, donate an item for the silent auction. It's not easy for all of us to solicit for donations, but one easy way is to ask the businesses who know you and that you utilize each month to donate a gift certificate.  Such as…ask
Your hair stylist for a certificate for a free cut and style;
Your maid service for a one-month cleaning;
Your car repair shop for free oil change;
Your favorite coffee shop for a $10 or $20 gift card;
Your favorite restaurant for a $25 gift card;
Your friend's business to donate a service or product. 
If needed, we are happy to provide you with a formal donation request letter and copy of 5013c determination letter. By asking for donations you are helping the Transplant Community, but also providing a great opportunity for these businesses to get exposure and possibly earn a new client. 
Third, volunteer to help prior to or on race day. We will need help on many levels including set up and clean up, stuffing goodie bags for racers, checking in racers and organizing the silent auction.  Official sign up opportunities coming your way soon. 
DonorDash is our largest fundraising event which also means we need our largest team of participants.  This is an all hands-on-deck event. We want everyone to be involved at whatever level you can. Have more questions reach out to Zoe or Tila at the office.