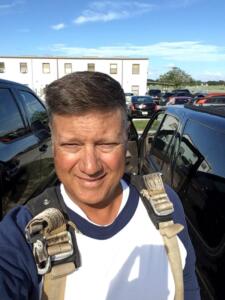 Life can change in an instant, and for Morrill Beckman, this was the case. Morrill was diagnosed with FSGS (focal segmental glomerulosclerosis) while attending flight school at Daniel Webster College in Nashua, NH. During a biannual flight physical, it was suggested that Morrill visit a local nephrologist. The visit came with a diagnosis of FSGS. Although very rare, Morrill inherited it from his mother's side of the family. He began HBP products for the next 26 years until Morrill's kidneys had enough.
30 Days after his 50th birthday, July 31, 2015, his nephrologist, Dr. Javier Bibb of AKDHC called Morrill on his cell phone after a routine blood test. Dr. Bibb told Morrill to go straight to the emergency room, that he was due to have a stroke at any moment, although Morrill admitted that he felt fine. Two hours later Morrill had an emergency catheter in his neck.
Dialysis became a daily routine for the next 5 years, 8 months, 2 weeks for Morrill. Being that his blood type is amongst one of the rarest on earth he was kept on the NEOS list longer. Morrill performed Peritoneal dialysis for 10 hours nightly until his third attempt for a transplant at the Mayo Clinic. Morrill explains, "during my nearly 6 years on dialysis I had 2 code blue's, 1 medically induced coma due to anaphylactic reactions to medications. I endured very painful peritonitis on 5 occasions. One in which my recovery was questionable. My PD catheter was replaced 3 times, fistula twice."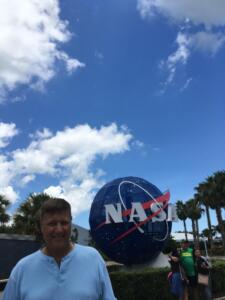 Morrill was not letting his dialysis journey get in the way of conquering his personal and professional goals. During his dialysis journey he began a new career. Having come from a B2B Sales industry, Morrill left that behind to work as an Electrical Superintendent in the Utility Scale solar industry where he was responsible for and built very large solar plants in the US. Morrill traveled to many sites throughout the US for months at a time. He also worked as a Quality Control Site Manager in Solar. "Some of my best
memories in this line of work include being responsible for building the largest Photovoltaic solar plant in the world (at the time), and installing a Solar Plant in Disney World, Florida among many others," Morrill said. Nothing was slowing him down as he also attended Gateway Community College to earn an Electrical II certificate through the Arizona Builders Association which was made available to me through the Disabilities Rehabilitation Act. Morrill was not slowing down anytime soon as he did all of this as well as playing guitar on Christian worship teams in Arizona and California.
Life changed almost in an instant again for Morrill, when he received his kidney (the 3rd attempt at Mayo-PHX) March 20, 2021. Morrill says he considers it his second birthday. He goes on to explain how Mayo clinic wanted to release him the very next day, but I convinced them to let him stay for one more. "The weeks that followed were magical. I could literally see my skin, my physical appearance, and attitude changing almost daily. I never needed another day of dialysis. The PD machine was history. I've had a couple hiccups but am 110% of what I was for decades," Morrill says.
Morrill counts his blessings every single morning and he isn't taking any chances. Morrill's health is very important to him. Daily workouts are essential that begin at 4am and drinking 3-4 liters of water before 11:30 am. 2 tablespoons of quality Olive oil is critical daily too. His daily intake consists of the healthiest foods that Morrill explains he sticks to a very healthy and fresh diet.
Traveling is a large part of Morrill's life now. His plan is to see the 7 Natural Wonders of the Earth over the next 6 years. Communicating and sharing his journey is dear to Morrill's heart. He goes on to say, "my hope and wish is to write about my adventures for inspiration, encouragement and to reach out to transplant hopefuls. We need to let them know to keep moving forward. At 57 life has just begun for me. July 1st is my biological Birthday. March 20th, 2021 is my Second Life Birthday. Life is filled with diversity and challenges…..but in my eyes it's a ticket to persevere and to come out on the other side."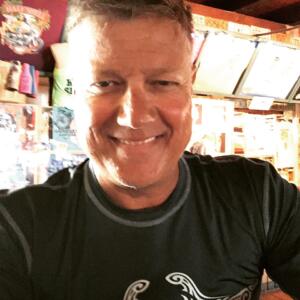 Morrill finishes by saying, "Transplant Alliance, Mayo Clinic, Fresenius & Staff, Social Workers were extremely instrumental in my survival through those years. Dr. Bibb has been truly amazing since the day I met him bedside in August of 2011 at Thompson Peak Hospital. I could name many people who were instrumental during my dialysis journey. I love each of them." Many would say that Morrill has a heart of gold but the fact that he recently traveled all the way to Wichita, KS to personally thank a nurse, Jana Robinson, depicts this sentiment in the truest form.