Multiple Organ Transplant – Heart/Lung and Kidney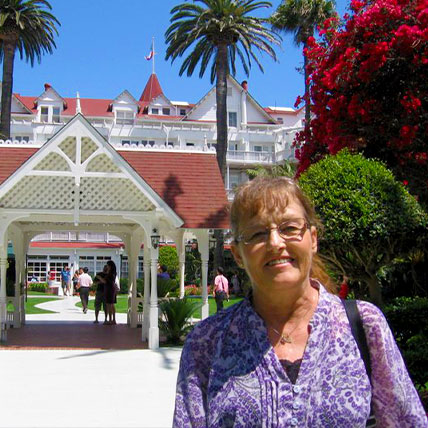 It was 1986 and my life seemed perfect. I had a loving husband and two beautiful daughters, ages two years and six months. I started having headaches and fatigue. After many tests, I got the news that I had Primary Pulmonary Hypertension which is the hardening of the small muscles and cells of your lungs. Most people at that time died within two years of diagnosis.
I went through the only clinical trials they had at that time, and they only made it worse. My only hope was to receive a heart and double-lung transplant. At this time there had only been a little over a dozen heart and double lungs transplants in the nation. The next year or so was filled with many challenges. One of the worst was that my insurance decided that my treatment was considered "experimental." All at once I was trying to take care of my children, my husband, my health, and fight for payment of the treatment I so desperately needed. My family and friends raised money and helped with childcare and meals. My extended family even moved in with us to help with the kids.
My health eventually deteriorated so much that I had to go to the University Medical Center in Tucson. On July 17, 1988, a young boy experienced a tragic fall and his family made the decision to donate his organs. The transplant team went to the hospital in Vegas to retrieve the organs. My husband was in the waiting room when he saw a doctor come in with a cooler and he asked if those were my organs…. they were!
Seventeen days later, I was out of the hospital and walking around our apartment complex in Tucson. Within 30 days I was back home in Scottsdale, but still returning to Tucson for checkups. I would not be here today if I had not held strong to my faith, my family, my friends, and my doctors, all of whom got me through this experience.
I am telling this story to encourage anyone who needs a transplant to have courage for today and hope for tomorrow. I am on my 24th year as a transplant recipient; however, 11 years ago it was necessary for me to receive a kidney transplant. Would I do it again? In a heartbeat, because all the happy, sad, painful, dreary, and exciting moments are worth it! Save a life; be a part of a miracle. Be an organ donor.